In their ongoing coverage of nutrition, exercise and wellbeing, Yours, the UK's 1# fortnightly magazine had an excellent discussion in their latest issue about gut health. Two products we are offering though our webshop and as exclusive distributor for both companies in Switzerland were highlighted, namely Bio-Kult Original as well as BioCare F.O.S.
---
It's widely understood that Probiotics, such as Bio-Kult Original, are a key factor in gut health, and having a flourishing gut biome is important for many functions of the body, beyond the digestive system. Author of the article, Charlotte Haigh also wisely suggested that fibre from a range of fruits, vegetables and grains are one of the best way improve digestion.
Later in the article, Charlotte wondered, how to improve fibre in-take to improve digestion when leading a busy lifestyle, where eating a variety of fruits and vegetables may be challenging. BioCare F.O.S was suggested as the ideal solution.
Fructooligosaccharide (F.O.S.) powder is a natural fibre, found inside many unprocessed fruits and vegetables. It's naturally sweet taste makes it ideal to be easily added to other foods or drinks; adding healthy fibre and a delicious flavour, without any of the calories or other health concerns from traditional sweeteners.
---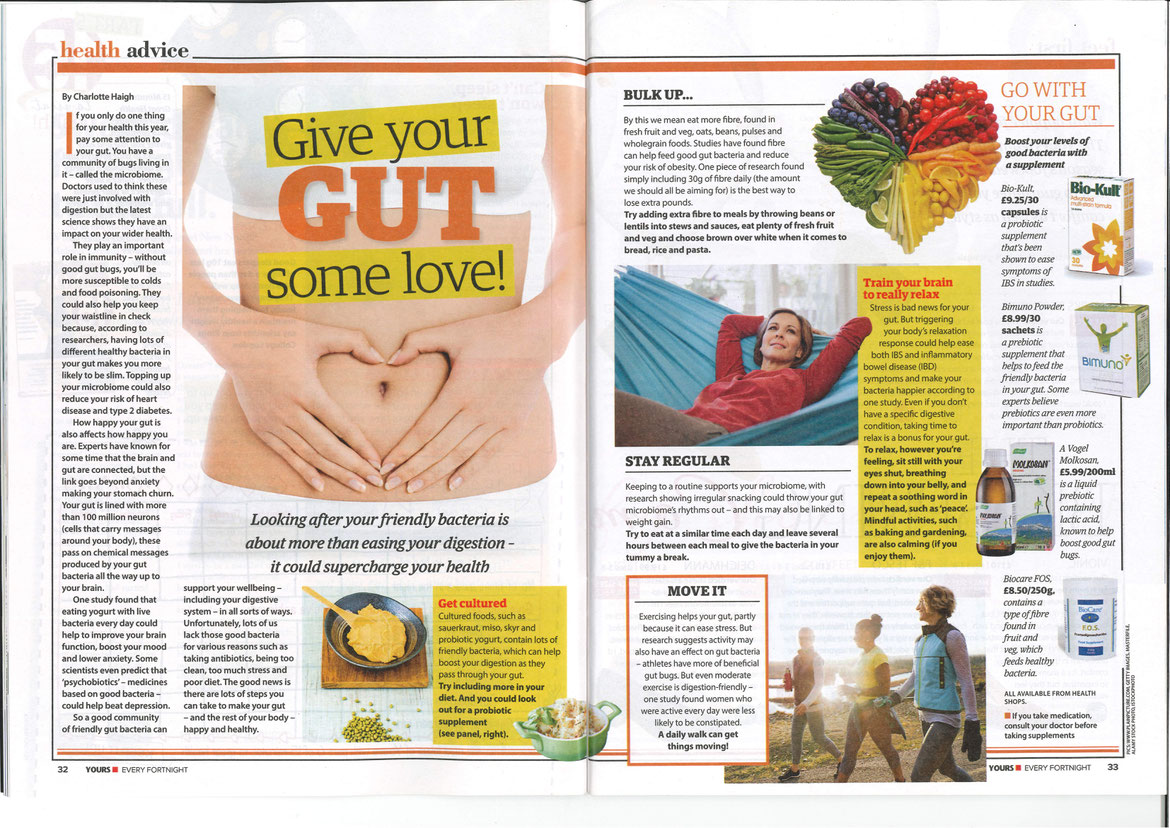 ---
---