Das Multitalent: Vitamin D ist wichtig für unsere Gesundheit und das Immunsystem sowie unsere Stimmung 
Sonnenlicht ist die beste natürliche Quelle von Vitamin D. Im Herbst und Winter, wenn die Tage kürzer werden und die Sonne uns seltener erfreut, ist es umso wichtiger sich um seinen Vitamin D Haushalt zu kümmern.
Lesen Sie mehr über die Vorzüge von Vitamin D in unseren Blogs "Vitamin D" sowie "Zeit für Vitamin D"
Passend zur Jahreszeit haben wir 2 Aktionen für Sie zusammengestellt: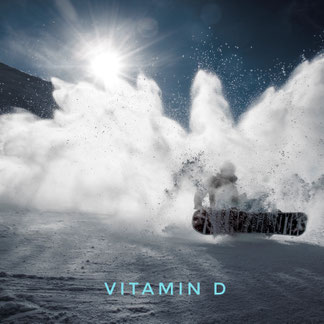 4 für 3 Vitamin D. Bestellen Sie 3 BioCare Bio-D und erhalten 4. (wir liefern automatisch bei jeder Bestellung von 3 Vitamin D ein weiteres kostenfrei)
4 for 3 Vitamin D. Buy 3 BioCare Bio-D and receive the 4th free of charge. (simply order 3 Vitamin D, we will automatically add the 4th to your order)
---
1 BioCare Bio-D im Wert von CHF 11.75 kostenfrei mit jeder Bestellung über CHF 100. (bitte bei Bestellung im Textfeld Anmerkung zu Bestellung "Vitamin D Aktion" schreiben!
1 BioCare Vitamin D worth CHF 11.75 free with every purchase over CHF 100. (to benefit from this offer simply add "Vitamin D" to the order comments)