If there's one nutrient we should all consider supplementing, it's magnesium. Magnesium is one of the most important elements in our body, being involved in over 300 enzymatic reactions. Up to 60% of it is stored in our skeleton. In fact, magnesium is so essential to so many biological functions, that it's possibly the one nutrient we can't do without. You can read more about the benefits, food sources, and supplement options in our separate blog here.
Health claims that can be made based on numerous studies relating to Magnesium include the following:
Magnesium contributes to normal nerve and muscle function
Magnesium is important in maintenance of normal bones and teeth
Magnesium contributes to normal energy metabolism
Magnesium contributes to electrolyte balance
Magnesium contributes to normal protein synthesis
Magnesium contributes to the reduction of tiredness and fatigue
Magnesium contributes to a normal psychological function
Magnesium has a role in the process of cell division
Read more about this "miracle mineral", including other benefits and links to recent studies, here. Continue reading below for our product offering as well as our recent flyer on the topic - Magnesium Solutions for everyone.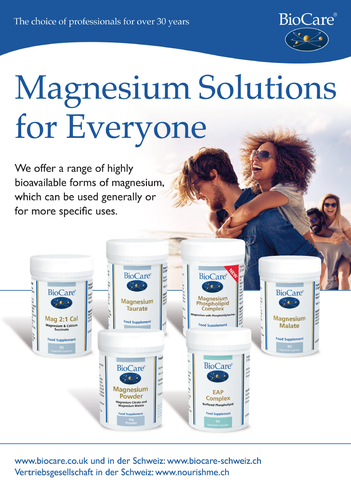 ---
---